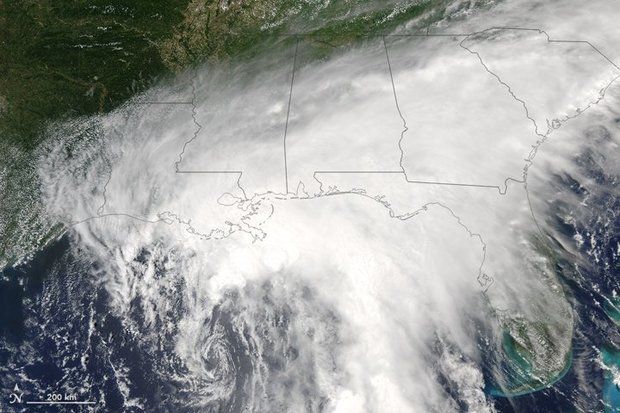 When dealing with heavy rain, strong winds, or even hail your roof can sustain quite a bit of damage. When tropical storm Cindy came a calling last month, our phones were ringing off the hook. The trust is that strong winds alone can cause damage if sustained for a long enough amount of time. That damage will slowly but surely increase as it begins to weaken the structure of your roof. Often times people are quick to downplay the significance of any minor roof damage, but these minor issues can add up over time until the integrity of your roof is compromised. Once that happens, the small issue that you were ignoring has become a major issue, and will require major repair cost.
Check For Roof Damage

After a storm like Cindy, it is important to assess any damage that your roof might have sustained. Even if you don't think a particular storm was very bad, failing to recognize damage right away can lead to major issues in the future. One of the most straightforward indicators of roof damage is curled shingles. If you notice patchy looking areas, or a general inconsistency to your roofs overall appearance that could also indicate some level of damage. If you have an aversion to climbing on a ladder and investigating your roof closely, another option is to investigate inside your home for signs of possible roof damage. One thing you don't want to see is water of any kind. If water has penetrated your roof it tends to result in brown or yellow stains. If your wallpaper is pealing, that can be another sign that water is getting through your roof. One sign that is a bit harder to detect is if your energy bills start to increase, indicating that your insulation is not what it once was and roof damage could be the culprit.
What to do if Your Roof is Damage?
If after inspecting your roof you believe it has sustained damage, or if you are unsure; the important thing to do is call a professional roofing contractor. Gulf Coast Roofing Pros has been serving families and business of Alabama for over 15 years located in the heart of Mobile. If your home sustained damage from severe weather, or an accumulation of wind storms, call us right now at (251) 888-0301